Port Edgar Yacht Club
Port Edgar Yacht Club offers a fantastic programme of racing and cruising for yachts and dinghies on the east coast of Scotland. If you don't have your own boat the Club has negotiated special dinghy hire rates with Port Edgar Watersports and it can also introduce you to boat owners looking for crew.
The Club owns two yachts available for hire to members and organises sailing events almost every day with the exception of Fridays, from April to August and every weekend from September to December. There are discounts for first time members.
For more information email: peycwelcome@gmail.com.
Or call Ian Hards on 07802 168 274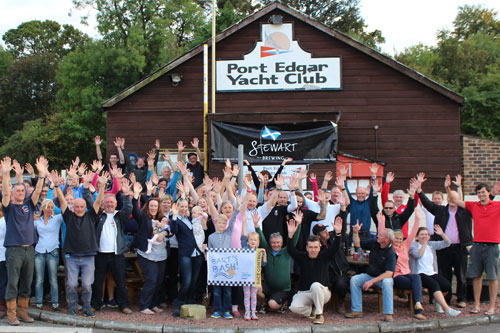 ---
Queensferry Rowing Club
The Queensferry Rowing Club is based at Port Edgar. It welcomes people of all ages and abilities and offers free taster sessions for anyone looking to get started with rowing. Every week, all year round, the Club takes to the water in its two boats, Ferry Lass and Ferry Maid, which were built by members. It is also part of the larger Scottish Coastal Rowing community and competes in a number of annual regattas across Scotland.
Newcomers are welcome to attend the regular sessions (tides permitting):
Tuesdays and Thursdays from 6pm (except in winter)
Saturdays from 9am
Sundays from 1pm
For more information, please contact the Club Secretary via: secretary@queensferryrowing.org
Visit website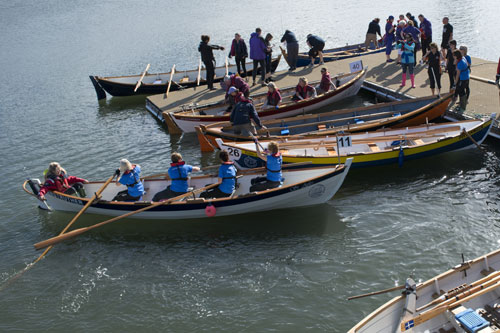 ---
The Port Edgar Dragons
Established in 2011, with funding from Paddlers for Life, Port Edgar Dragons are a group of cancer survivors, family and friends, and others interested in supporting them. The Dragons paddle on Sundays – weather permitting - and welcome anyone who would like to try this fun sport (the first paddle is free).
Contact the Dragons via: enquiries@portedgardragons.co.uk