We're open to the public
You don't need to have a boat at the marina to come and visit Port Edgar. We are open to the public and visitors are welcome to walk about the site.
As we work to develop Port Edgar you may find some areas of our site will be inaccessible from time to time, however, we are happy for you to come and see how things are developing.
There is plenty of parking* at the marina, along with toilet facilities and a café serving hot and cold refreshments, so you can make the most of your visit.
* Please note that the first hour's parking is free and is charged at £3/hour thereafter. All marina patrons also benefit from free parking all day, provided they enter their registration number on one of the tablets located inside all of the businesses.
Office Opening Hours
0900-1700 Monday to Friday
Saturday & Sunday – office closed, access via the shop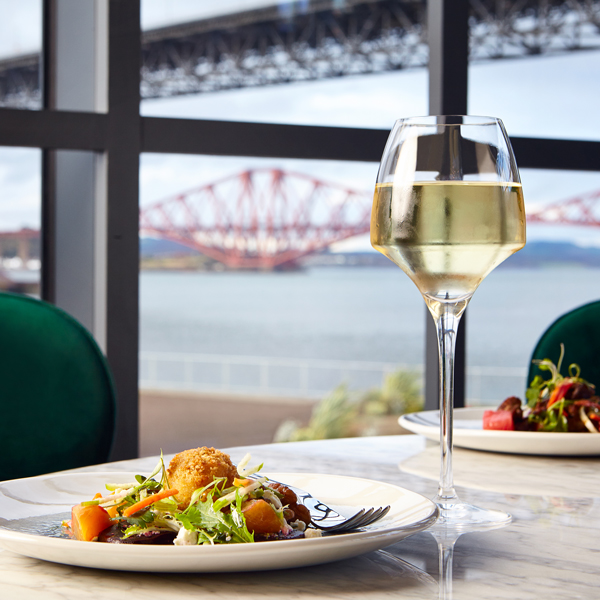 Scott's Restaurant
Situated against the stunning backdrop of the Three Bridges and Firth of Forth, Scotts at Port Edgar Marina brings their unique blend of food, drink, style and service to the East Coast for the first time.
Our public facilities
We're easy to find and there's plenty of parking, plus toilet facilities and a great café - Down the Hatch - serving hot and cold refreshments.
Check Down the Hatch's Facebook page for up to date information on menus etc.

Enjoy some Shopping
Why not take a browse in the Marina Shop, one of the largest Chandlers on the East Coast, where you'll find an extensive range of outdoor and sailing related clothing too.
Bring your binoculars
Port Edgar is a great place to view the bridges and the construction of the new Queensferry Crossing. There is also a wide range of animals and birds to be spotted in the Firth, and plenty of boating activity of course.